Product was successfully added to your shopping cart.
Additional Information
Product Type:

Raw Material/Extract

Active Ingredients:

Levodopa 98%

Marketed Country:

China

Targeted Country:

North American/Europen

Recommended Storage Condition:

Keep in Cool and Dry Place

Shelf Life Period:

24 Months

Health Function:

Men's Health

Supply ability:

10 Metric Ton Months

Lead Time:

5 Days

Nearest Port:

Shanghai

Accepted Delivery Terms:

FOB, EXW, CFR, CIF, DDP, DDU, Espress delivery

Accepted Payment Currency:

USD

Accepted Payment Type:

Credit Card, L/C, Paypal, T/T, Western Union
Details
What's is Mucuna Purriens?
Mucuna pruriens, also known as velvet bean or cowhage, is a tropical plant of the legume family native to south Asia. Its roots, leaves, pods, and seeds have been used as a medicinal herb for the treatment of a wide variety of conditions, including male infertility, Parkinson's disease, anxiety, snake bites, and parasitic infections.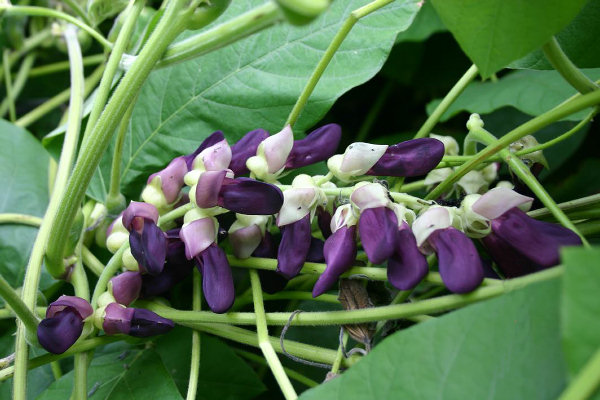 In addition to its medicinal properties, velvet bean is widely used for feeding livestock and other agricultural needs throughout Asia, Central and South America, and Africa. Mucuna pruriens can also be eaten by people, and its seeds are known for their high protein and mineral content. However, it can be toxic and needs to be boiled or soaked before consumption.
Given its effectiveness for treating male sexual problems such as low libido and infertility, it's not surprising that Mucuna pruriens has also been investigated as a potential testosterone booster.
Active Ingredient: L-DOPA (levodopa)
Although Mucuna pruriens contains a large number of potentially active components, such as coumarins and hallucinogenic tryptamines, its main active ingredient is L-DOPA, also known as levodopa.
L-DOPA is naturally present in many animals and plants; in humans, it serves as a precursor compound to catecholamines such as dopamine, which play an important role as neurotransmitters and hormones.
Researchers believe L-DOPA is largely responsible for the pro-fertility effects of Mucuna pruriens, and also appears to boost testosterone and luteinizing hormone (LH) levels. LH is released by the pituitary gland found in the brain, and serves to boost testosterone production in the testes.
Mucuna Pruriens' Possible T–Boosting Bio-Activities
1. Activates hormone chain reaction that ends with T production
Mucuna pruriens' main mechanism of action appears to come from its key active component – L-DOPA, also known as levodopa. L-DOPA is a precursor compound to important hormone and neurotransmitter molecules in the human body. Researchers believe that L-DOPA from Mucuna pruriens activates a complex hormone chain known as the "hypothalamus-pituitary-gonadal axis" which results in increased testosterone production in the testes.
2. Suppresses the release of female hormone prolactin
More specifically, L-DOPA appears to increase the levels of dopamine in the brain, which in turn suppresses the release of prolactin – a hormone released by the pituitary gland. Higher prolactin levels are associated with lower testosterone levels.
3. Signals for production of T-boosting luteinizing hormone (LH)
When prolactin is suppressed, the hypothalamus region of the brain reacts by releasing GnRH, a hormone which in turn stimulates the pituitary gland to secrete luteinizing hormone (LH), which then signals to the testes to increase testosterone production. The primary evidence for this mechanism is increased testosterone and LH levels in both rats and humans treated with Mucuna pruriens.
The fact that Mucuna pruriens extract appears to be more effective than L-DOPA alone suggests that the herb must contain other biologically active compounds that could boost testosterone and sexual function in other ways.
Dosage Notes
Although there is are no current dosage recommendations, successful studies in humans have used daily doses of 5g Mucuna pruriens seed powder, which corresponds closely to the 200 mg/kg body weight dose commonly used in rat studies.
Retail supplements range from 100 mg to 1,000 mg per serving
Active L-Dopa (not total mucuna) is really the dosage that matters: Retail supplements will supply in the range of 50 mg – 500 mg L-Dopa.
Be the first to review this product